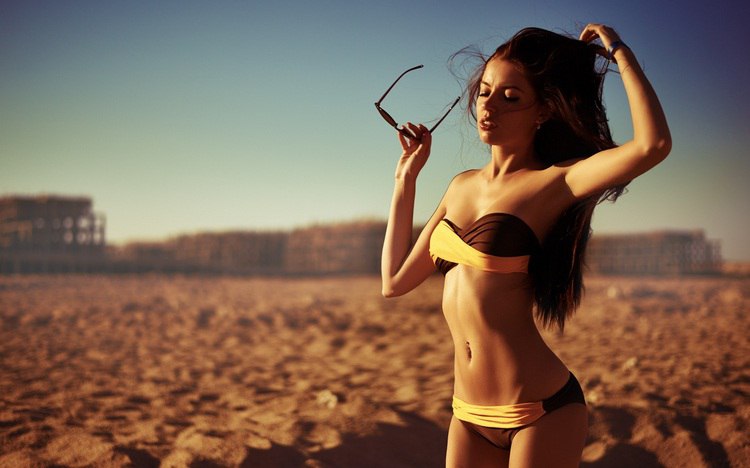 What do people think about bikinis?
Do you think women should just stick to fitness, figure, and bikini instead of bodybuilding and physique?
Individual competitors should compete in whichever divisions they want to.

For my personal preference, I find bikini deeply dull (physiques aren't trained enough for my liking). And whenever you actually attend shows, it is a huge class so takes forever. Completely understand that it's the most marketable division though, for both show organisers and supplement companies. It's just a bit too close to a T&A show for my liking.

Women's physique I think was a really great innovation, and presented an outlet for still very trained but less extreme physiques than seen in women's bodybuilding. After fitness (I like the routines), it's probably my favourite women's division.

Women's bodybuilding is still great. The physiques are very extreme nowadays, but I can accept that. Sports change. I personally preferred the era from say Bev Francis to the end of Lenda Murray's reign, but the physiques are quite a bit bigger now. I don't think it has mass appeal now, but to be fair it has not had mass appeal for decades.

Lots of these things are just decided by money though. Bikini brings in a lot of money, due to the volume of competitors, each paying fees and so on. Even if it's not my cup of tea, if it makes shows and federations more financially viable then that is a good thing.
Should people with unattractive bodies wear bikinis to the beach?
Wear whatever looks (and feels) most flattering. I wouldn't rule out bikinis; they can actually be more attractive than the average one-piece on many people (myself included, and I'm not an hourglass).

I have a waist, not an incredibly noticeable one, but one nonetheless. When I wear one-pieces, the difference between my waist and upper hips (where the outer edges of the suit cut off) isn't great enough for my waist to still be visible. In this way, most one-pieces tend to have more of a rectangularizing effect, which is fine if you're doing competitive swimming and don't want your boobs to get in the way, but won't be flattering on everyone.

My advice would be to either look for:
1) Bikinis with ruffles, because the added volume on your chest and hips will balance out your waist more. While it probably won't have a dramatic effect, it will at least soften your overall shape and give a more feminine appearance, if that's what you're going for.

2) If you're not ready to try on a regular, two-piece bikini, go for a monokini. That is, the modern kind, which seems to be a one piece with the sides or middle kind of cut out, sometimes in intricate ways. It may not completely re-vamp your body shape, but the right one will shrink the perceived size of your waist, and again, suggest curves.

3) One-pieces. If the above two are too revealing for your comfort, I'd opt for a one-piece that is darker in the sections you want to minimize, and lighter/with a busier pattern in the ones you want to maximize.
Confidence: It's the difference between the girl with the perfect body in a one-piece bathing suit, pulling at it and thinking she's not thin enough or doesn't have big enough boobs – and the girl who people call a bit overweight, but meanwhile, she's wearing a bikini and guys are saying, "God, she's sexy." It all has to do with how you feel about yourself – it's about projecting the attitude, I'm OK with who I am.
I swear to God, I went in to buy bikinis, and the lady's like, 'You're not getting out of this store 'til you get down there and show me what you do for those abs and the arms'. She wouldn't sell me my bikinis! I had to get on the floor and do the stomach thing.